5th October, 2022
On the auspicious day of Dusshera, Ethnic Day was celebrated at the campus of SIBM-H, organized by Mélange – the Organizing Committee. When a miniature of India was built on campus with students dressed in their sparkling, colorful, and magnificent traditional attire, the entire campus seemed to be imbued with an ethnic vibe.
The vibrant and colorful cultural event reflected the diversity of students present on the campus, reflecting Indian culture and values. Antardhwani- the Cultural Club, made the most of this chance to showcase their abilities and charm the crowd.
The first group to perform was Team Vibe, the dance vertical of Antardhwani, who captivated the crowd by dancing to various songs, ranging from traditional to Bollywood, South Indian songs, and even Bhangra. The crowd was tremendously moved by their movements and passion.
Next up the sleeve was Team Aaroh – the music vertical of Antardhwani took to the stage with their beautiful voices and had everyone singing along before they even realized it. The joy and passion of team Aaroh had brought the audience into a trance with their incredible performances creating a positively jubilant mood.
Maintaining the joyful air of the celebrations, the audience was shortly engaged in an interesting event, as there was a competition arranged named "Mr. and Miss best dressed." The participants were paired up with their partners with whom they were supposed to do a ramp walk, showcasing their traditional attires. The most deserving participant won the competition.
Last but not least, the fashion vertical of Antardhwani, Team Panache, engaged the audience's attention through their spectacular performance through incredible walking styles and unique formations on the stage. The best part was the surprise element brought at the end of the performance, leaving the audience mesmerized.
This ethnic day event fulfilled an essential yearning in every student to dress up, look beautiful, and feel terrific.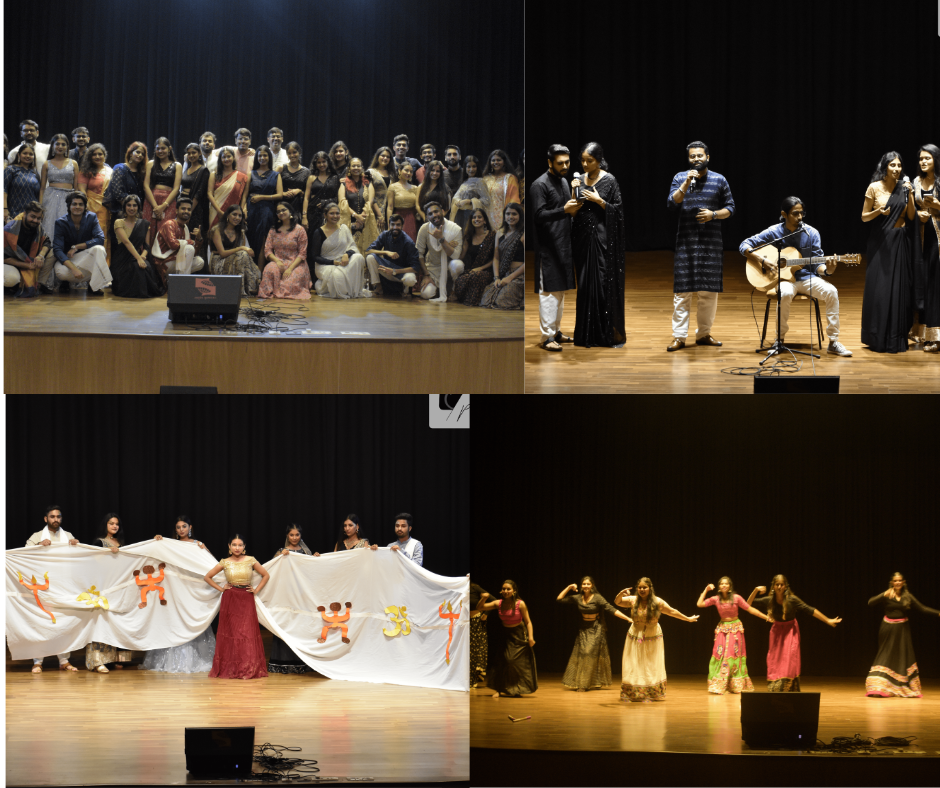 – Heena Agarwal
Antardhwani -The Cultural Club