"An ounce of performance is worth pounds of promises." – Mae West
In order to thrive in the corporate world, it is crucial to improve performance and cultural behaviour constantly. Our esteemed speaker, Mr. Tarun Srivastava, Chief Manager at the Polycab Support Force, taking the stage of SymbiTalks 7.0 , addressed the topic "Behaviour drives performance".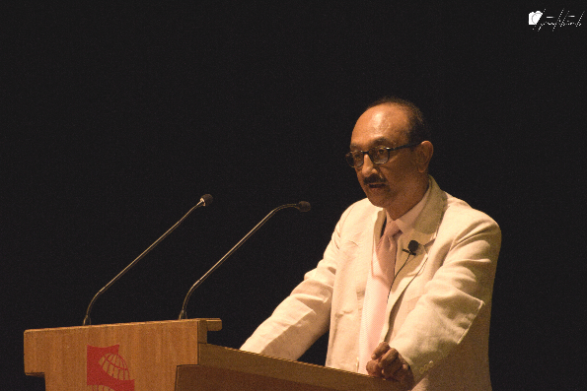 Mr. Srivastava holds immense industry knowledge and a vast experience of 40 years, and through this discussion, he enlightened the students on various factors which drive the performance of an individual. He stated that there are two significant factors, namely, the human factor and the non-human factor.
He explained the concept of the non-human Factor to the students through an example of migratory birds and how they communicate without being vocal yet do their job effectively. The concept of human behaviour was explained by a famous example of a plane crash, one of the biggest aviation disasters. Mr. Srivastava further explained the cause of such a disastrous crash, stating that human behaviour, ego, and superiority complex which led to such a fateful event.
Mr. Srivastava also shared various factors that could help us improve our performance and culture. He provided the students with some thought-provoking insights to improve their behaviour and reach better heights.
His insights into how particular behaviour will enhance an individual's overall performance and boost their organizational culture helped students to pave their steps to reach new horizons.
– Chinmaye Chorghe
Corporate Interaction Cell