10th September 2022
Intelligence Quotient (IQ) is a word we have been familiar with for the longest time. However, this year having SymbiTalks 7.0 , as a stage, a new concept has been introduced to the students called LQ, aka the Learning Quotient.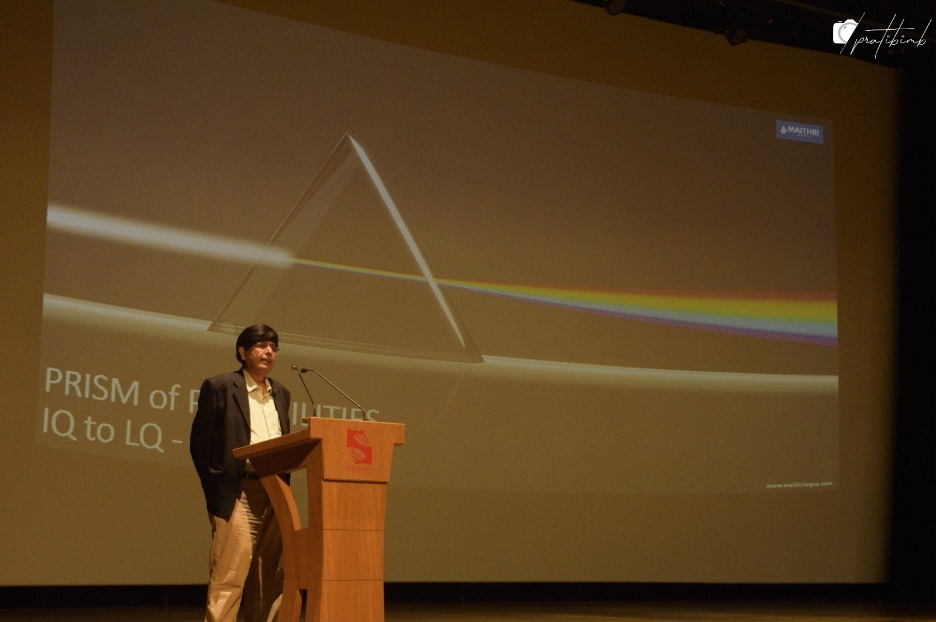 To learn more about how we can shift this mindset from IQ to LQ, Mr. Naveen Mathur, CEO at Maithri Aquatech Pvt. Ltd was invited to the stage to address his thoughts. He presented his own company, "Maithri Aquatech", as a standard of how IQ functions as our analytical thinking process, and LQ as our desire to be flawless. These practical insights drawn from the different scenarios faced by the organization have helped the students understand how to apply this concept in the real world.
Although IQ is a well-known concept, LQ is becoming more prevalent due to technological advancements and the expanding global business environment. LQ is what today's corporate world needs and is expected to be imbibed by the students. Through this discussion, Mr. Mathur had explained how every level of innovation involves learning, and sustainability has become the new benchmark. He wisely shared with the students that a combined utilization of both IQ and LQ helped boost his company at almost every step of its growth, allowing them to get hold of a prism of possibilities.
Mr. Mathur, through his enlightening speech, guided the students by quoting, "When you sow the notion of doing something different by both IQ and LQ converge, you get inspired to effect change."
– Shivangi Pathak
Corporate Interaction Cell